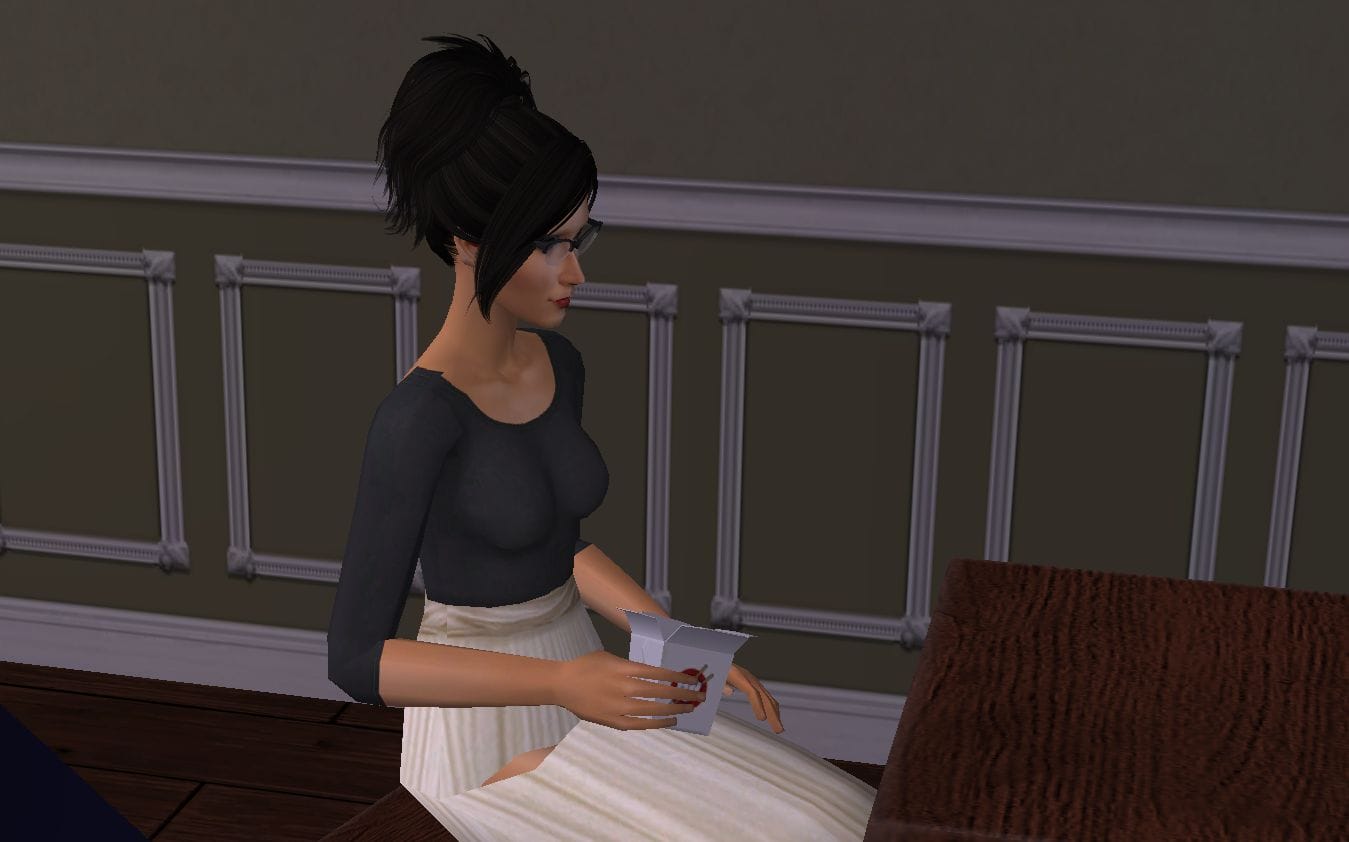 A Heartbroken Cassandra Goth buys her Childhood Home
Still reeling from learning her mother is alive and ran away with Skip Broke, Cassandra is single and heart broken.
In a twist today I'm starting my Sims 2 playthrough in Sims 1. Look at baby Cassandra
I mostly just wanted to visit the original Goth house before moving on to the re-creation in The Sims 2. As a kid, I played the Goth family a lot!
I played for a few minutes… and I just want to say that Betty Newbie is SUPER rude. Bella made her and Bob lunch and she has the nerve to criticize Bella's piano playing? Alrighty then.
Customary link to Kalisa is Simming who created the amazing Old Town neighborhood for Sims 2.
Anyways… onto the Sims 2.
The painstaking details that Kalisa added are beyond my wildest dreams.
A heart broken and devastated Cassandra decides to take her trust fund and move away from the Goth Manor.
Cassandra sits on the bench she sat on in childhood, reflecting on the good old days, and wishing she could go back.
Cassandra, still bitter and trying to recover, is working on a novel… entitled "Lies About Dying" a fictionalized account of her mother and Skip's story.
Like many depressed people, Cassandra is eating Chinese food alone in the dark.